Y Chute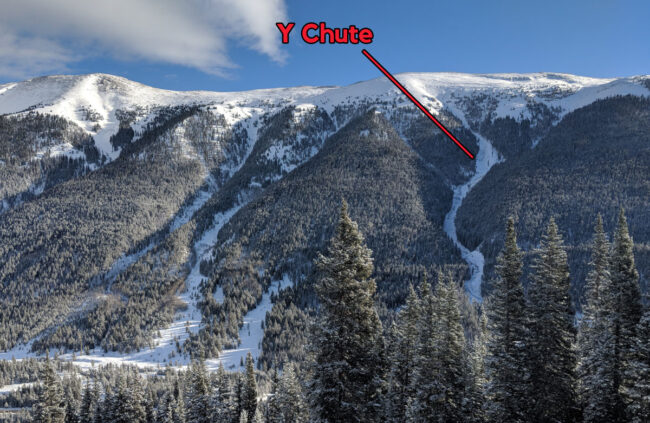 The Y Chute is the Southernmost of the SKY Chutes (S Chute, K Chute, Y Chute). The skier's left entrance is the more popular one, being more shaded and having trees with a more North facing aspect. The chutes are W-SW facing. These are dangerous avalanche chutes. Beware of cross loaded slabs from the wind which can step down to a deep slide. Skier's left will usually have better quality snow. When you finish, look for the bridge across the creek which will be way off to the skier's right of the exit down a skin track. You can probably drop in around 12,200 feet and ski down to the bike path at around 9800 feet. The maximum slope is around 33 degrees, with an average of about 22 degrees.
Maps
*All Mapped Areas are Approximations
Trailheads
Behind the parking lot is a bridge across the creek.
Images
Find Nearby Zones
*All Mapped Areas are Approximations