Gold Hill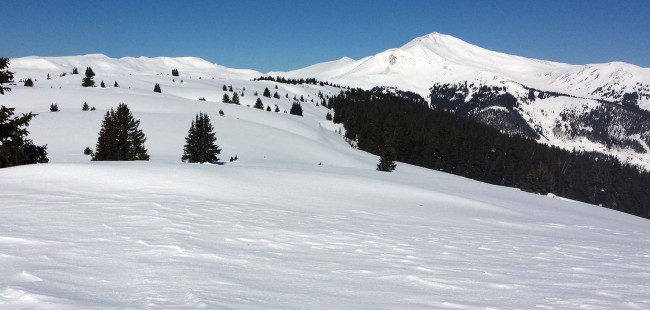 E-NE facing trees at Mayflower Gulch. The safest way up is up through the trees from the parking lot. You can follow the trail around and up instead, which is what most people do, but getting up on the ridge from the Southwest will put you under a huge cornice which can be dangerous. The trees are pretty tight but there are fun sections, particularly in the middle area. Be careful of the cornice to the looker's right (the South end). Many people find it tempting to drop but it can break off a piece the size of a small house. The cornice gets bigger the farther you go looker's left.
Maps
*All Mapped Areas are Approximations
Trailheads
Images
Videos
All videos are Copyright their respective owners. These are 3rd party videos hosted on YouTube or Vimeo and we make no guarantees as to their accuracy or relevance.
Find Nearby Zones
*All Mapped Areas are Approximations