Peak 1 Northeast Couloir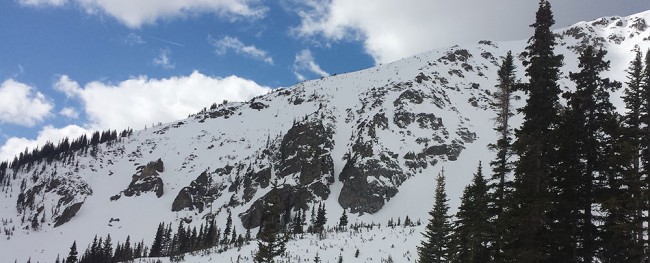 This steep North facing slot couloir usually fills in by late season. A slide in here would put you over huge cliffs. It's between the Peak 1 Lower Northeast Face and the Peak 1 Upper Northeast Face. The avalanche danger in this zone is extreme.
Maps
*All Mapped Areas are Approximations
Trailheads
In the summer you can drive farther down the road beyond the trailhead.
Images
Find Nearby Zones
*All Mapped Areas are Approximations