Conoco Chute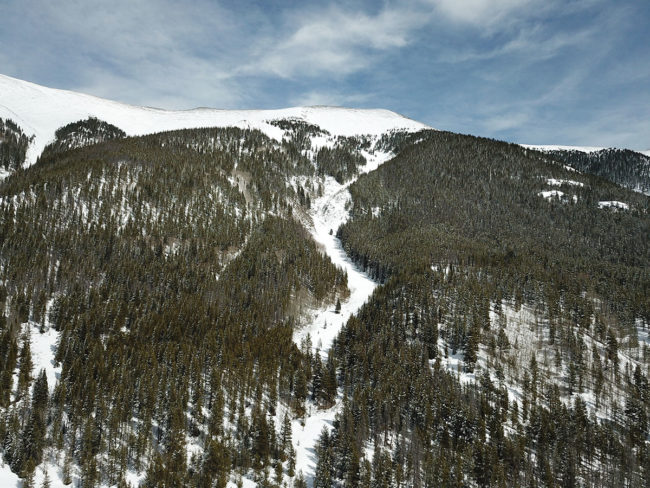 This West facing chute is in between Gasoline Alley and the S – K – Y Chutes. It sits right above the Conoco Gas Station at Copper. CDOT refers to this avalanche path as the "Poop Chute." The skier's left side of the chute typically will stay shaded and hold softer snow. Beware of avalanche danger from above coming into the chute. If you're climbing the chute, you may have people dropping in above you from the gate in Breckenridge.You'll be dropping in from around 12000 feet near the tree line to about 9700 when you get down to the bike path. From the peak you'd be dropping at around 12750 feet if there is continuous coverage. The average slope is almost 25 degrees, with a maximum pitch of just above 30 degrees which sustains for long sections below the trees.
Maps
*All Mapped Areas are Approximations
Trailheads
Behind the parking lot is a bridge across the creek.
Avalanche Reports
Images
Videos
All videos are Copyright their respective owners. These are 3rd party videos hosted on YouTube or Vimeo and we make no guarantees as to their accuracy or relevance.
Find Nearby Zones
*All Mapped Areas are Approximations