Dirty Books Couloir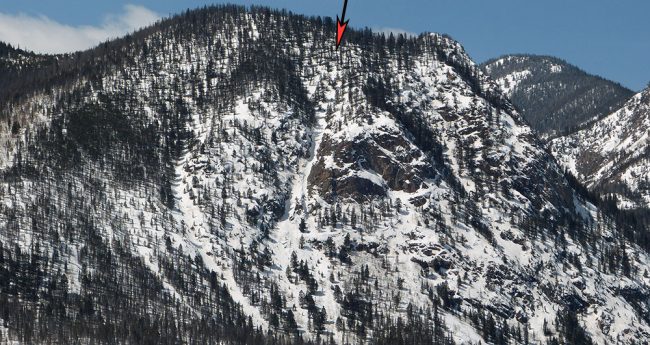 This steep NE facing couloir on Mt. Royal has 2 options when it forks. Take the skier's right path to avoid a mandatory cliff drop that isn't always filled in. This is a steep rocky feature with a strong potential to slide.Be sure you're actually in the correct couloir. You don't want to be in the central gully, which is the next feature over to the skier's left on the other side of some big cliffs, and which starts off similar but ends with death cliffs. It's wise to ski the Hummingbird before trying this one, so you can get a feel for where it is on Royal.
Maps
*All Mapped Areas are Approximations
Trailheads
Also known as the Rainbow Lake Trailhead, Zach's Stop is a small parking lot on the other side of the bike path.
Avalanche Reports
Images
Find Nearby Zones
*All Mapped Areas are Approximations