Peak 1 Upper Northeast Face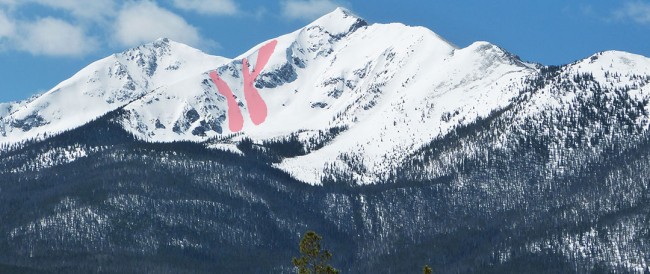 Drop from several open slots and enjoy deep snow on this steep N-NE face. The drop in point is a no-fall zone with jagged rocks below, so be sure of the snowpack and your abilities. All of these pitches are in the high 40s to low 50s. Lower down the ridge is the Peak 1 Northeast Couloir and then the Peak 1 Lower Northeast Face. They all have similar pitches and risks. Considered a classic Summit County line, this is also an area of extreme avalanche danger. A slide here would be huge and is pretty likely during most winters. It also slides regularly in the spring. Your likelihood of surviving an avalanche here is low.
Maps
*All Mapped Areas are Approximations
Trailheads
In the summer you can drive farther down the road beyond the trailhead.
Trip Reports
Images
Videos
All videos are Copyright their respective owners. These are 3rd party videos hosted on YouTube or Vimeo and we make no guarantees as to their accuracy or relevance.
Find Nearby Zones
*All Mapped Areas are Approximations