Hummingbird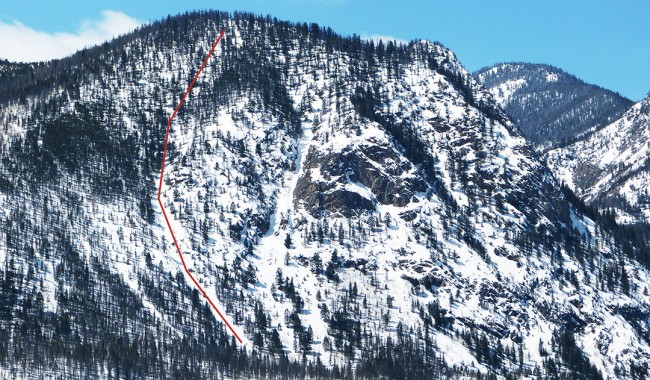 This steep E-NE facing chute on Mt. Royal has good trees above before it opens up into a fun chute with good trees to the skier's right along with other terrain options. This feature gets a lot of sun and can slide often, especially where it rolls over partway down. Be wary of the steep open entrance above the chute as well, which can hold a lot of snow and bury you easily.Make sure you find the correct entrance to the chute. The Dirty Books Couloir to the skier's left is much more dangerous, with big rock walls on either side of a narrow 45+ degree couloir.
Maps
*All Mapped Areas are Approximations
Trailheads
Also known as the Rainbow Lake Trailhead, Zach's Stop is a small parking lot on the other side of the bike path.
Avalanche Reports
Images
Guide Books
Powder Ghost Towns: Epic Backcountry Runs in Colorado's Lost Ski Resorts by Peter Bronski
Making Turns in The Tenmile-Mosquito Range by Fritz Sperry
(Links to guidebooks may be affiliate links)
Find Nearby Zones
*All Mapped Areas are Approximations