Shit for Brains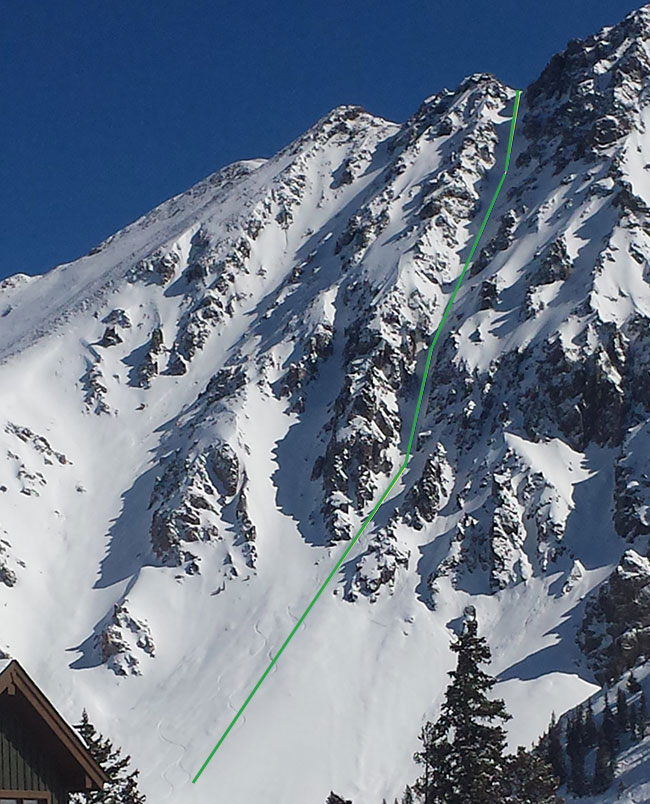 A big, steep, narrow, notoriously dangerous couloir that is clearly visible from Arapahoe Basin. Some people hike up the ridge, and some climb up the couloir. Be aware that if you're climbing up, someone may be dropping in above you who climbed the ridge. Even after you drop in, someone may unwittingly drop in above you. A fall above a chokepoint in here could easily be deadly. The rock walls are always close by the whole way down.
Maps
*All Mapped Areas are Approximations
Trip Reports
Images
Guide Books
Making Turns in Colorado's Front Range Vol 1: South of Interstate 70 by Fritz Sperry
Backcountry Ski & Snowboard Routes: Colorado by Brittany & Frank Konsella
(Links to guidebooks may be affiliate links)
Videos
All videos are Copyright their respective owners. These are 3rd party videos hosted on YouTube or Vimeo and we make no guarantees as to their accuracy or relevance.
Find Nearby Zones
*All Mapped Areas are Approximations