Mainline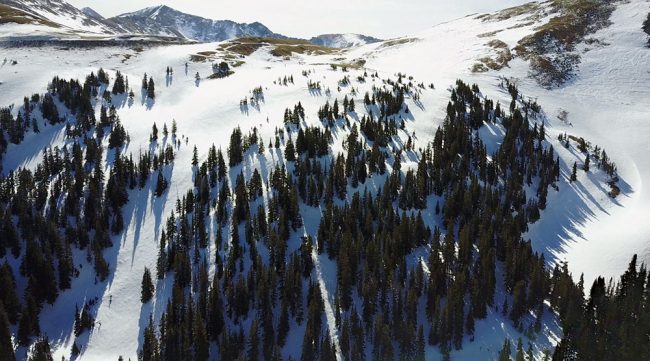 The main gut of Loveland Pass is skied a lot, since it requires no hiking and it drops you down to a natural hitchhiking spot. You can also leave cars down there to shuttle. Also called "road shots" and "road laps" and a number of other names that reference the fact that you can hit it directly from the road. Many people include The Short Laps when they're talking about this zone. This is great intermediate ski terrain where you'll find many features built up by dedicated shredders. Many people are out here without avalanche gear, but this is not recommended. On a big powder day, even something that gets skied a lot can slide.
Maps
*All Mapped Areas are Approximations
Trailheads
This is the hitchhiking spot for runs on the North side of Loveland Pass
Images
Guide Books
Loveland Pass Backcountry Ski Map by Rob Writz
(Links to guidebooks may be affiliate links)
Videos
All videos are Copyright their respective owners. These are 3rd party videos hosted on YouTube or Vimeo and we make no guarantees as to their accuracy or relevance.
Find Nearby Zones
*All Mapped Areas are Approximations