North Chutes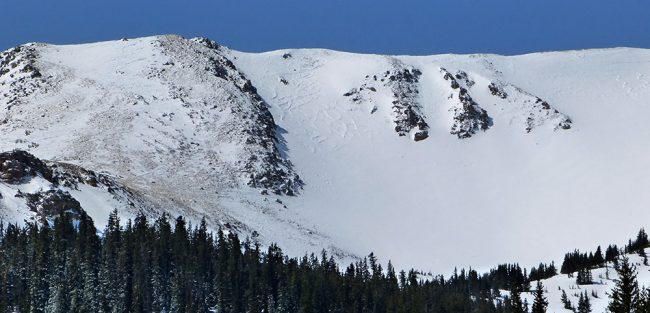 Three or four rocky chutes starting from the false summit of Russell. The skier's right chute is most often skied. They are North to Northeast facing and hold good snow but are also known to be dangerous because of avalanche conditions. You will be in the runout from Skull Bite when you exit.
Maps
*All Mapped Areas are Approximations
Trailheads
Located at the summit of Berthoud Pass
Images
Guide Books
Backcountry Skiing: Berthoud Pass, Colorado by Rob Writz
(Links to guidebooks may be affiliate links)
Videos
All videos are Copyright their respective owners. These are 3rd party videos hosted on YouTube or Vimeo and we make no guarantees as to their accuracy or relevance.
Find Nearby Zones
*All Mapped Areas are Approximations