High Trail Trees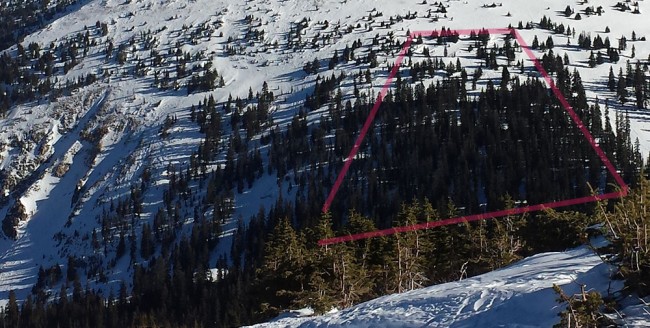 North-Northwest aspect that is pretty well protected from wind and sun. Watch out for deadfall early season. You'll have to hike up from the parking lot to drop into this mid 30 degree pitched zone. Be sure you don't hike too high and accidentally end up in the dangerous High Trail Cliffs area.
Maps
*All Mapped Areas are Approximations
Trailheads
Located at the summit of Berthoud Pass
Images
Guide Books
Making Turns in Colorado's Front Range Vol. 2 by Fritz Sperry
Backcountry Skiing: Berthoud Pass, Colorado by Rob Writz
(Links to guidebooks may be affiliate links)
Videos
All videos are Copyright their respective owners. These are 3rd party videos hosted on YouTube or Vimeo and we make no guarantees as to their accuracy or relevance.
Find Nearby Zones
*All Mapped Areas are Approximations