Chimney Chute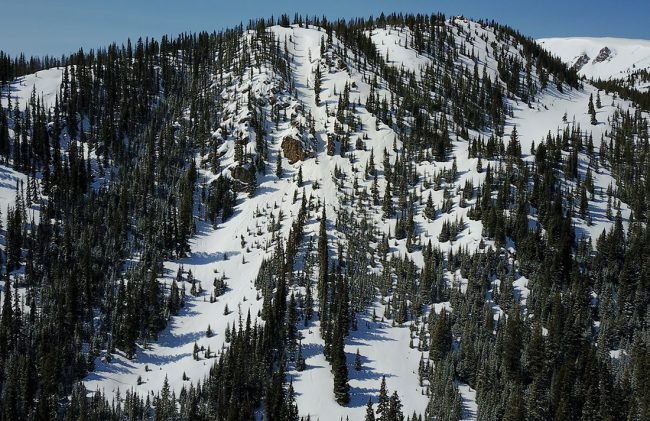 An impressive looking line visible in the first creek drainage as you drive South over the pass on Highway 40. It starts relatively steep from the ridge, narrows down through a choke with rock pillars on either side, then widens back out at a mellower angle through the runout. You can avoid the choke point by heading skiers right through open trees. They say that the conditions are never great in here. It's low elevation and it gets a lot of sun. The slope here averages in the low 30 degrees and maxes out at about 40. There is high avalanche danger.
Maps
*All Mapped Areas are Approximations
Trailheads
Images
Guide Books
Making Turns in Colorado's Front Range Vol. 2 by Fritz Sperry
Backcountry Skiing: Berthoud Pass, Colorado by Rob Writz
(Links to guidebooks may be affiliate links)
Videos
All videos are Copyright their respective owners. These are 3rd party videos hosted on YouTube or Vimeo and we make no guarantees as to their accuracy or relevance.
Find Nearby Zones
*All Mapped Areas are Approximations