Nelson's Folly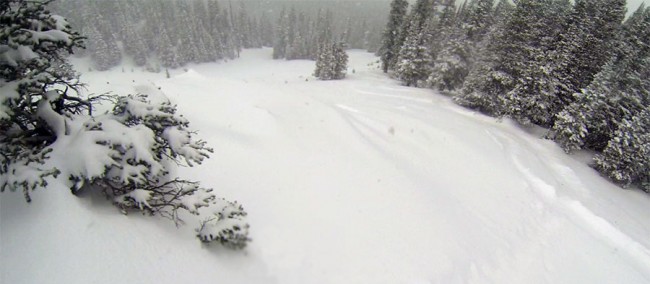 An open line to the skier's left of the Hourglass Cliffs. Watch out for rocks to the skier's left, and lower down to the skier's right. After the run, head into the trees down below (the trees are more open if you first traverse skier's right beneath the cliffs and boulder fields below the run, but watch out for avy danger) and into the Bobsled Run to get back to the road.
Maps
*All Mapped Areas are Approximations
Trailheads
Located at the summit of Berthoud Pass
Images
Guide Books
Backcountry Skiing: Berthoud Pass, Colorado by Rob Writz
(Links to guidebooks may be affiliate links)
Videos
All videos are Copyright their respective owners. These are 3rd party videos hosted on YouTube or Vimeo and we make no guarantees as to their accuracy or relevance.
Find Nearby Zones
*All Mapped Areas are Approximations