Zero-G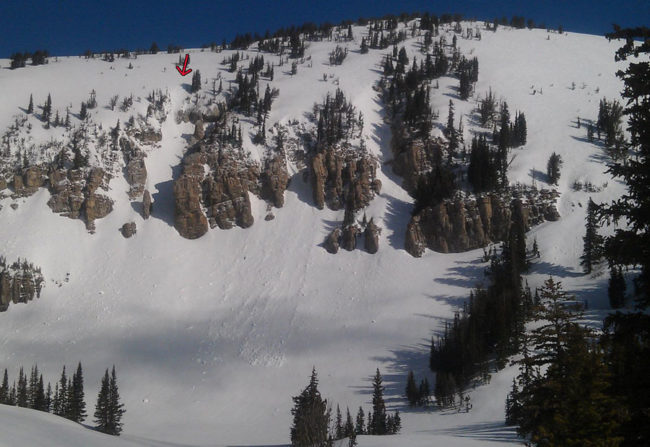 A very steep and dangerous South facing chute that drops into Rock Springs, Zero-G is next to Spacewalk, but should not be confused with another chute that is between them and ends in impassible cliffs. Avalanche danger is high here, as is the risk of getting lost and finding yourself cliffed out and in trouble. Several people have been swept over cliffs and died in this area.
Maps
*All Mapped Areas are Approximations
Trip Reports
Guide Books
Jackson Hole Ski Atlas, Edition III by Angus M. Thuermer
(Links to guidebooks may be affiliate links)
Videos
All videos are Copyright their respective owners. These are 3rd party videos hosted on YouTube or Vimeo and we make no guarantees as to their accuracy or relevance.
Find Nearby Zones
*All Mapped Areas are Approximations