Spacewalk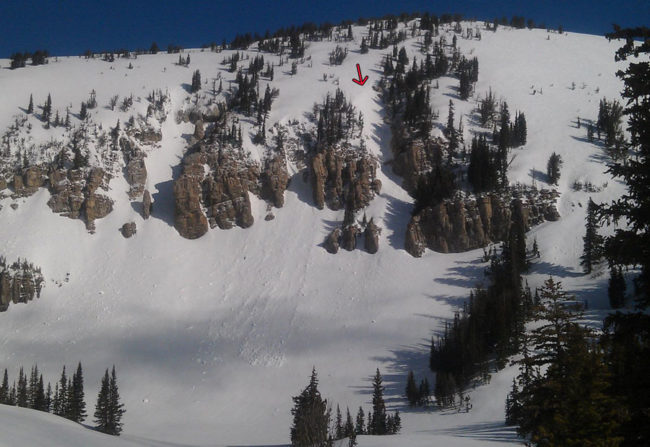 A South facing chute that drops down into Rock Springs, with a small cliff midway down that can mean mandatory air when the snowpack isn't incredibly deep. If you miss the entrance to this one you could find yourself dangerously cliffed out. Avalanche risk is high here. Many people have fallen to their deaths or found themselves in need of rescue on the giant cliffs on either side of the chute, which isn't easy to find.
Maps
*All Mapped Areas are Approximations
Trip Reports
Guide Books
Jackson Hole Ski Atlas, Edition III by Angus M. Thuermer
(Links to guidebooks may be affiliate links)
Videos
All videos are Copyright their respective owners. These are 3rd party videos hosted on YouTube or Vimeo and we make no guarantees as to their accuracy or relevance.
Find Nearby Zones
*All Mapped Areas are Approximations