Coon Hill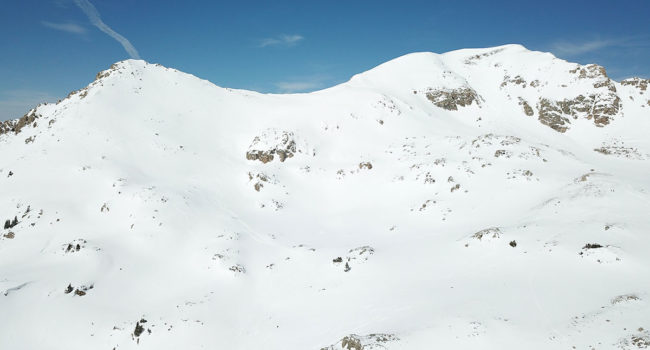 Up above the West side of Eisenhower Tunnel, Coon Hill has some open, E-SE facing terrain. On the face is numerous options, including a tight couloir, a more open run, and a lower angled run from the ridge South of the summit. Avalanche danger can be high here. The North facing couloirs are steep and tight and naturally dangerous. If you ski them, you'll have to climb back up onto the ridge afterwards. The exit drainage would take you off into the middle of nowhere. Be sure the couloirs are filled in all the way before you enter them.
Maps
*All Mapped Areas are Approximations
Trailheads
At the West side of Eisenhower Tunnel
Images
Videos
All videos are Copyright their respective owners. These are 3rd party videos hosted on YouTube or Vimeo and we make no guarantees as to their accuracy or relevance.
Find Nearby Zones
*All Mapped Areas are Approximations