Mt. Trelease Southeast Trees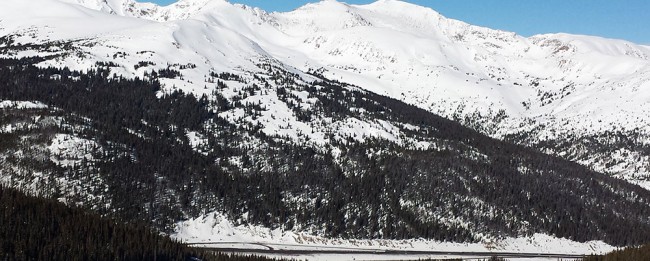 SE facing trees off Mt. Trelease with lots of small cliff bands. Beware avalanche danger from above and in the wide open areas or near the rock outcroppings. Try to aim your run so you finish down near the parking area so you can get back onto the skin track for a 2nd lap or exit without hitting the cliffs along the highway. You could also go along the skier's left where the aspect changes over, and then hike or skin back up from the East.
Maps
*All Mapped Areas are Approximations
Trailheads
Located at the Loveland Pass Exit of I-70
Images
Guide Books
Making Turns in Colorado's Front Range Vol. 2 by Fritz Sperry
Backcountry Ski & Snowboard Routes: Colorado by Brittany & Frank Konsella
(Links to guidebooks may be affiliate links)
Videos
All videos are Copyright their respective owners. These are 3rd party videos hosted on YouTube or Vimeo and we make no guarantees as to their accuracy or relevance.
Find Nearby Zones
*All Mapped Areas are Approximations