Mine Dumps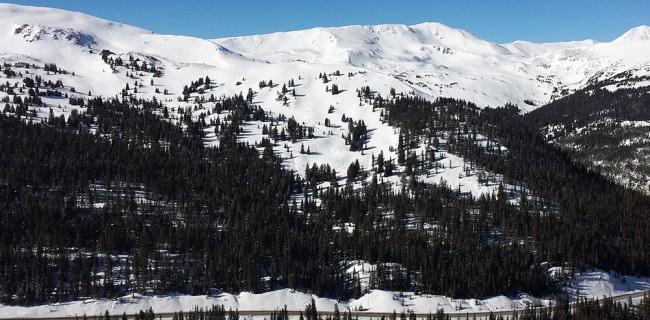 * Sponsored Ads by Google
ou could hike all the way around the ridge from the top of Loveland Pass to access this run, but most people go from an access gate at Loveland Ski Area.This mostly East-Southeast facing slope drops down to the road leading North out of the pass. It's a mixture of trees and open meadows. It definitely has the potential to slide and there is a long history of avalanches on this run.If you came from in-bounds, you'll have to find your own way back to Loveland Ski Area.
Maps
*All Mapped Areas are Approximations
Trip Reports
Images
Videos
All videos are Copyright their respective owners. These are 3rd party videos hosted on YouTube or Vimeo and we make no guarantees as to their accuracy or relevance.
Find Nearby Zones
*All Mapped Areas are Approximations